The Unit
17 Yik Yam St, Happy Valley

(852) 2985 5799
Mon-Sun: 8am - 6pm
Lan Kwai Fong
24 D'Aguilar St, Central

(852) 2147 5828
Mon-Fri: 8am - 6pm
The University of Hong Kong
G/F, Library Building (Old Wing)
Main Campus, HKU
(852) 2382 8226
Mon-Sun: 8am - 6pm
The Pulse
26 Beach Rd, Repulse Bay
(852) 2511 1902
Mon-Sun: 8am - 9pm
Festival Walk
Kiosk S3, G/F, Kowloon Tong

(852) 3184 0185
Mon-Fri: 8am - 6pm
Sat, Sun & PH: 8am - 7pm


Robinson Road
Shop B1- B2, G/F, Peace Tower
30-32 Robinson Road

(Opening: June 2021)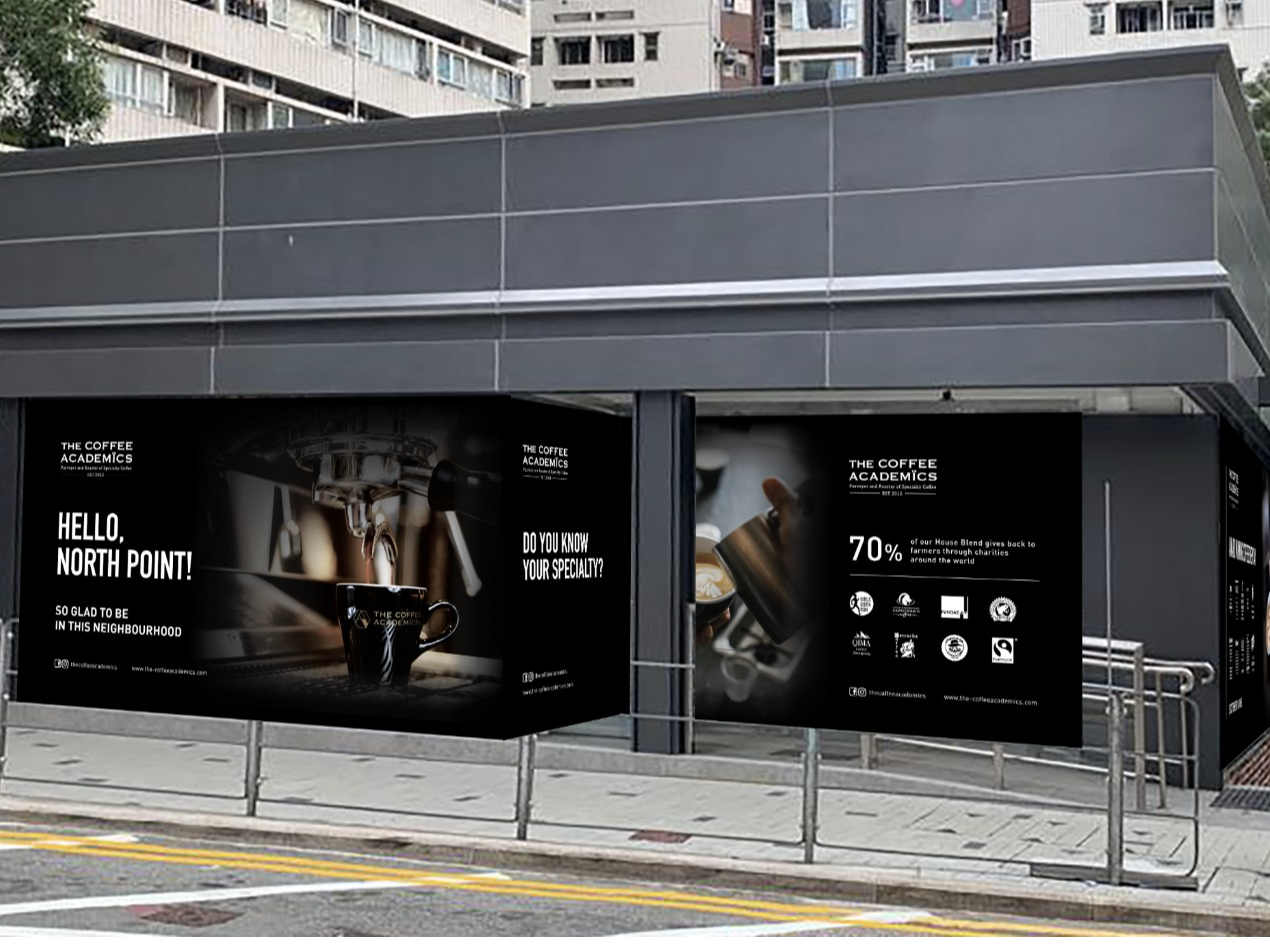 CBRE ITT
International Trade Tower, 348 Kwun Tong Road, Kwun Tong
Coffee Atelier
A dedicated retail shop with the largest display yet of The Coffee Academïcs' single origin, signature blends, brewing tools and equipment, Coffee Atelier consists of four different sections: a capsule bar featuring 6 blends, a drip bag wall featuring 18 selections, an equipment gallery, and a coffee bean station for on-site roasting and custom-blending experiences.
Find us next to our Harbour City cafe,
4201-4202K, Gateway Arcade, 
Harbour City, Tsim Sha Tsui
All items available on our eshop too!
Roastery & FMCG Studio
Visit our main coffee roastery located at 2/F Amber Commercial Building, 70-74 Morrison Hill Road to find out how our specialty Arabica coffee are processed.
(By appointment only.)
To book a tour, call Ed (Head of Roasting) +852 6180 2031
Central Creative Kitchen
Unit A2, 11/F, Block A, Fortune Factory Building, 40 Lee Chung Street, Chai Wan 

The Tea Academïcs
A new and upcoming tea concept envisioned by the same creators of The Coffee Academïcs. Dine on plant-based cuisine paired with premium specialty teas; a wellness oasis for your soul, a getaway for the busy souls of Central district.
(852) 3187 7303
1/F, LHT Tower, 31 Queen's Road, Central
Mon-Fri: 8AM - 6PM
Sat-Sun: 10AM - 6PM
(852) 2116 9540 

Shop 7, 1/F, Causeway Centre (Brim 28), 28 Harbour Road Wan Chai, Wan Chai 
Mon-Fri: 7:30AM - 6PM
Sat: 07:30AM - 3:30PM
TCA'
Coffee . Grab n' Go Bar

A new express line under The Academïcs Group. Great sustainable coffee and wholesome foods appealing to busy corporate lifestyles in CBD areas.

Its TCA` house blend, Sustainable Blend, is sourced from Peru and Brazil and has a medium-dark roast, with nutty, cacao, and butterscotch notes. The coffee blend is organic and Rainforest Alliance Certified. 
From a quick morning batch brew to our exciting twist of Espresso-tonic, Camu Yuzu Brew, and other fun add-ons: CBD oil, Camu Camu, and Ginseng. It is perfect for different hours of the day, whether you're feeling liberated, thrilled, tired, or stressed. 
For the first time, a full range of intercontinental lunch bentos, sandos, wraps, pastries, and salads are ready for the go, with keto-friendly, vegan, and protein options available weekly. Extending to offering corporate packages of pot coffees, cold brews, and pastries for the area to fulfil your corporate needs.

For those in a rush, pre-order online through here and receive a priority service.